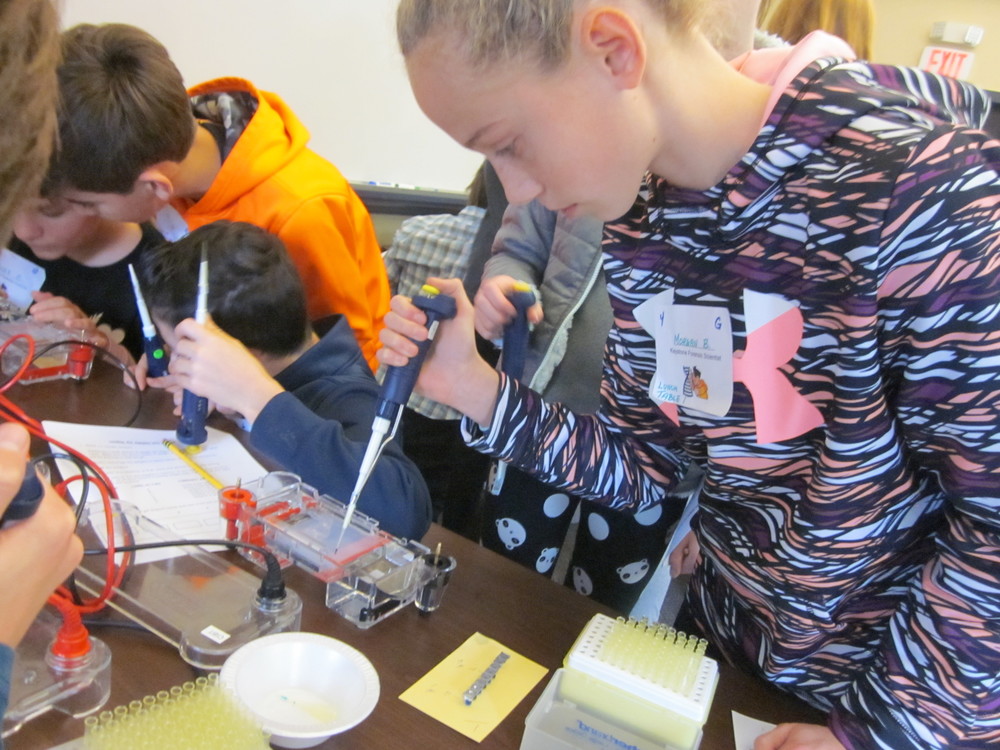 7th Grade Keystone Field Trip
By Teresa Carlton and Jim Hutchins
Monday, December 02, 2019
7th Graders Explore Mystery and DNA
By Teresa Carlton and Jim Hutchins
On November 20th, twenty-four 7th graders, accompanied by their ELA teacher Ms. Carlton and their science teacher Mr. Hutchins, traveled to the Carey Center in Rensselaerville to participate in one of two different workshops.
Twelve of the students worked as forensic scientists. They learned about and discussed the structure and function of DNA. Students got a closer look at DNA as they modeled, extracted and isolated their own DNA. Students next used hi-tech equipment such as micropipets, minicentrigues, and electrophoresis units to determine whose DNA was left behind at a crime scene.
The twelve student writers started the day by investigating a "murder crime scene." Exploring the inside and outside of the Carey Institute's historic Huyck House, students searched for clues that might contain DNA evidence of the perpetrator. Blood spatter, footprints, lipstick-stained cups, and an array of possible weapons were discovered and placed in evidence bags. Students then workshopped with authors to create characters and plot and draft their murder mystery stories. What evidence would turn out to help solve the crime, and which would prove to be a red herring? It was up to the students to decide!
The workshop was sponsored by Keystone NextGen Immersions. Thanks to all of the workshop mentors for leading such fun and engaging workshops for our students.